Physiotherapy in Vernon for Lower Back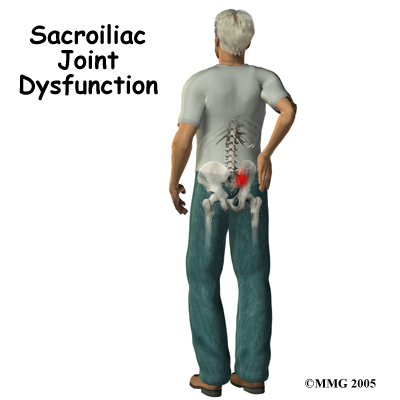 Welcome to Vernon Physiotherapy & Rehab's patient resource about Sacroiliac Joint Dysfunction.
A painful sacroiliac joint is one of the more common causes of mechanical low back pain. Sacroiliac (SI) joint dysfunction is a term that is used to describe the condition - because it is still unclear why this joint becomes painful and leads to low back pain. Sacroiliac joint dysfunction can be a nuisance but it is seldom dangerous and rarely leads to the need for surgery. Most people who suffer from this problem can reduce the pain and manage the problem with simple methods.
This article will help you understand:
how the problem develops
how doctors diagnose the condition
what treatment options are available
#testimonialslist|kind:all|display:slider|orderby:type|filter_utags_names:Back Pain|limit:15|heading:Hear from some of our patients who we treated for *Back Pain*#